Facial Aesthetics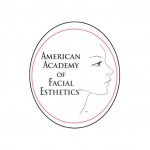 Discover the benefits of Botox at our practice.
Whether you would like to look as young as you feel, or maybe just look a little less tired, we will work with you to determine the best treatment options to help you look your best!
BOTOX COSMETIC is a prescription medicine that is injected into muscles to temporarily treat moderate to severe frown lines between the brows.  Years of squinting, concentrating or frowning can cause your skin to furrow and crease.  When injected into facial muscles in small diluted amounts, Botox prevents the muscles from contracting, relaxing frown lines and lines around the mouth and above the upper lip,   It is world renowned for its ability to smooth away lines and wrinkles giving the face a smoother happier appearance!.
JUVEDERM XC
JuvedermXC is smooth gel filler that Dr. Norling can use to smooth away wrinkles around your mouth and nose.  Dermal fillers are substances that are injected just below the surface of the skin to fill in lines, wrinkles, and scars. Unlike face lifts that stretch the skin, fillers add volume for a more natural, youthful appearance. Fillers can also increase the fullness of the lips and lessen the downward slant of the corner of lips. The most common areas treated are the smile lines around the nose and mouth and fine lines above the mouth, and acne scars.
As our skin ages, the dermis gradually loses its major constituents: collagen, elastin, and hyaluronic acid. Collagen acts as the major support protein for our skin, elastin allows our skin to stay firm and resist wrinkles, and hyaluronic acid helps to trap water and add volume and shape to our skin. Fillers are an increasingly popular means to help reverse the changes associated with aging.  The effect of dermal fillers typically last anywhere from 6 months to 1 year.  You will get a smooth, natural look and feel that holds up over time-so everyone will notice (but no one will know)!
Dermal fillers are approved by the FDA , are minimally invasive and generally very safe. Side effects are uncommon, but it is important to contact your doctor to discuss any allergies or interactions
Call 952-544-4129 today to make your appointment or to ask for more information on the treatment best suited for your needs.