Meet Dr. Norling and Team

For Dr. Nancy Norling and her team, enhancing smiles is a passion that helps change lives. She is not only passionate about what she does, but also talented.  Dr. Norling is an Accredited Fellow (the highest credential earned in the American Academy of Cosmetic Dentistry).  She is one of only 65 accredited fellows worldwide and  one of only two dentists in the state of Minnesota.  She shares this expertise as a board member of the Minnesota Academy of Cosmetic Dentistry and dedicated volunteer with AACD's "Give Back A Smile" program, restoring the broken and damaged teeth of survivors of domestic violence.  Dr. Norling was recently recognized with a Partners in Peace award for her continued support and dedication to the program.
Dr.Norling has been named a Twin Cities' Top Cosmetic Dentist by her peers in MPLS. ST. PAUL Magazine every year since the program began, 2000,2002,2005,2007,2009,2012,2014.  Dr. Norling is quick to share the credit with her staff, a team of some of the finest dental care professionals in the area.  "My team is as committed as I am to providing exceptional dentistry.  We want to be able to offer the very best there is."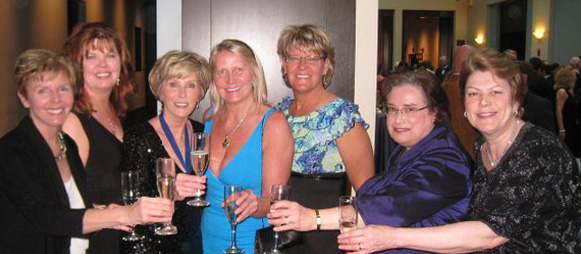 She promises "to provide you with an experience that exceeds your expectations. We will listen to what you want and provide you with the latest advancements in cosmetic and restorative dentistry."  A wide range of cosmetic services has people smiling – big, beautiful, confident smiles.
Dr. Norling has invested many hours in post-graduate education so that her patients can benefit from the most advanced and progressive technology available in dentistry today.  She is a graduate of the University of Minnesota's Level II Post-Graduate Esthetic Continuum and the Las Vegas Institute for Advanced Dental Studies Esthetic Program.
Dr. Norling is a member of many local, state and national dental organizations.  She is now the immediate past President of the Minnesota Academy of Cosmetic Dentistry and a member of the Academy of General Dentistry, Seattle Study Club and the Minneapolis District Dental Society.